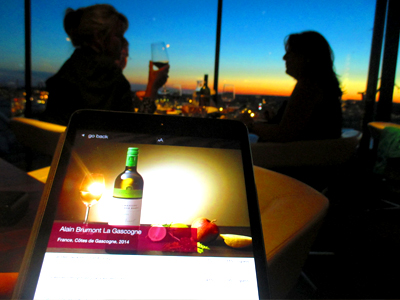 The most expensive city in Europe is Stockholm, Sweden. The glam capital was the obvious destination on my recent trip through Scandinavia but I instead chose to visit Sweden's second largest city, Gothenburg. As I've found with many second cities, Gothenburg is naturally less congested, less expensive, and less touristic than Stockholm or other famous capitals. Over the course of a 72-hour stay, Gothenburg proved to be a very pleasant surprise for my eyes, wallet and palate.
Situated on Sweden's west coast, Gothenburg is known for its Dutch-style canals and leafy boulevards. It's also known as an important seaport and was my departure point on a ferry to Denmark. Having experienced great variety and quality of food and service there, I say that Gothenburg should also be known for its food and hospitality.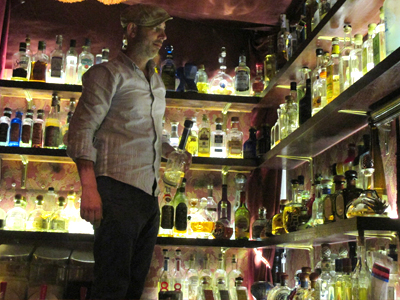 After checking in at the stylish, four-star Hotel Riverton, I was eager to discover whatever traditional and modern variants of Swedish food the city had to offer. First, though, I needed to investigate a foreign food restaurant that was an astonishing discovery.  

The love of Mexican food is strong in many regions of the world – its popularity crosses oceans, borders and cultures. Unfortunately, the authentic taste and quality often don't survive re-creation in another place or by another culture. Not surprisingly, I've had unsavory and disappointing Mexican-style food in Canada, Croatia, Spain and other countries. I don't usually seek Mexican food when in Europe, but a passionate presentation of any cuisine is always worth investigating.

More than a passion of Mexican cuisine, Puta Madre restaurant in Gothenburg was a complete transport to another place and time. The name may seem to be crude slang, but Puta Madre is named as an honor. Brothers Kiki and Miki Ingber describe the family's restaurant as, 'a tribute to the Mexican brothel madam mother from 1918'.

The restaurant's interior is an inviting lounge of jazzy red velvet and ornate furniture. Wearing flapper dresses and period hair styles are the lovely servers, whose knowledge of wine, tequila and beer is matched by their professional service and fun-loving personalities.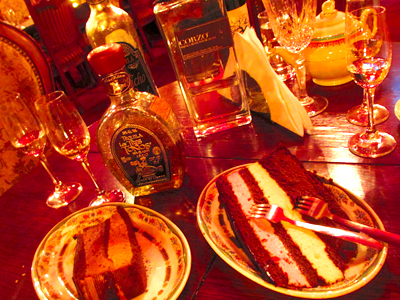 Beyond historic themes and velvet decor, the real focus at Puta Madre is on the food. The passionate dedication to authentic Mexican food comes from Kiki Ingber and his wife Mariuxi, who is originally from Ecuador. Every menu item is made from scratch and eighty percent of the ingredients are shipped from Mexico. The authenticity and high quality of the food here is evident in every dish. Roasted pork, chicken mole, handmade tortillas and other traditional dishes would satisfy any Mexican foodie. The menu departs from the traditional only for a few regional fusion creations – their guacamole with Norwegian lobster was an indulgent and unforgettable joy.  

Greatly enhancing the experience at Puta Madre were top-shelf tequilas expertly paired with the food. With more than 120 labels, the restaurant's bar boasts the largest tequila selection in Scandinavia. Topping the evening were delicious layer cakes paired with tequila. Baked by Kiki's parents, the fine cakes were an unexpected encore to a truly unique and impressive gastronomical journey.

With an adiós to señor Kiki and his lovely team, I headed down the hill to my waterfront lodging, the Hotel Riverton.  The hotel's wonderful buffet breakfast the next morning dispersed any lingering tequila haze and fueled me for a day of city touring.

My goal for dinner was traditional Swedish cuisine, perhaps presented with a modern interpretation. The View Skybar & Restaurant at the Riverton Hotel was wisely recommended. Perched on the hotel's top floor, the restaurant is as stylish and hip as the hotel itself and offers a spectacular sunset view of the harbor of Gothenburg.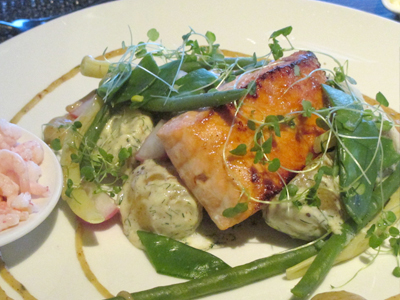 A herring appetizer was fresh, tasty and presented with gourmet attention. Generous entrees of Norwegian salmon and cod were divine examples of why Scandinavia is a seafood destination. Including four glasses of wine, our dinner for two totaled less than $100USD. It was a great value for fine dining that could not have been found in Copenhagen or many other capitals of Northern Europe.

Sophisticated, yet casual, the Hotel Riverton reflects the values and advantages of Gothenburg and other second cities in Europe. This often overlooked city is a place of satisfying and surprising experiences that are not at inflated tourist prices.

Regionally, I don't know if Gothenburg is known as a food destination. Internationally, the city deserves to be known for its gastro greatness and service culture. It's a city and region with many diverse discoveries of the road less taken.