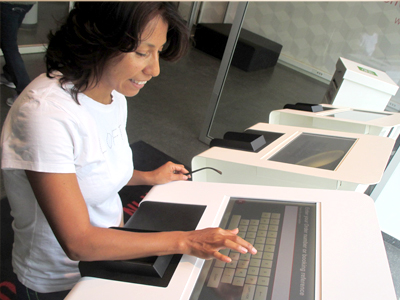 Riding the smart travel trend between California and Europe ---
It's a great time to be a traveler and smart travelers are being rewarded in many ways for their pursuit of quality and value. Like any smart consumer, smart travelers are not simply focused on the lowest cost options for hotels, flights, dining, etc. – they want quality of product and experience, and they're not interested in paying for unnecessary frills or extras. They are value seekers, not price shoppers. And they are open to brands and destinations that are new, non-traditional or unfamiliar. Finally, smart travelers are not held hostage by dramatic and distorted reporting of terrorism, viruses, or economic doom. In fact, they know that the best time to travel is when the crowds are traveling less due to various fears or seasonal habits.
Making smart travel choices is especially important when you are visiting destinations that are more expensive. Oslo, Norway is known as one of the most expensive cities in Europe, though it was not difficult to stay within my budget during a recent visit. Flying from Oakland, California to Oslo on Norwegian Airlines was the first smart choice in a budget-conscious trip to Northern Europe. Norwegian's recent entry to the U.S. market has reset the competitive landscape by offering flights to Europe at prices not seen before. I've seen one-way fares with Norwegian to Europe from New York as low as $129 and from Oakland or L.A. as low as $199. Norwegian manages their operating costs very well but the core of their service is high-quality – that qualifies them as a smart provider by my definition. More on Norwegian later.

Arriving in Oslo I was looking forward to experiencing two hotel chains that represent the current trend in accommodations worldwide. The trend is about more choice of types of places to stay and greater competition, which is driving real change and innovation in the hotel industry. Smart, city hotels such as HTL and Citybox provide affordable, modern accommodations for travelers wanting to limit their expenses. More comfortable and stylish than traditional low-cost hotels, these newer hotel chains focus on efficiency and technology.

Headquartered in Sweden, HTL positions itself as a 'digital hotel chain of 4 star quality and smartness for the modern traveler who appreciates high quality, modern design, and an attractive price in combination with smart digital solutions for an improved travel experience.'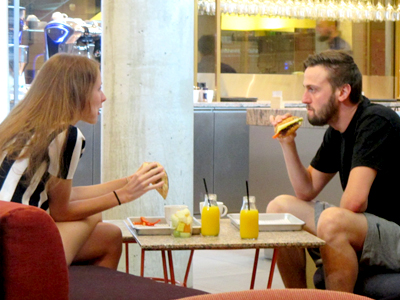 HTL's focus on technology does create a unique travel experience and enable a cost-efficient business. Via your mobile phone, you can check in while en route to the hotel and your phone serves as your room key. Or you can self-serve check-in via a tablet at the hotel. The last option is the traditional one, where an employee checks you in.

"We dare to challenge the traditional conventions of what a hotel experience is about," says Gül Heper, Brand and Commercial Director at HTL Hotel. "Our modern approach with a focus on quality, personal service and smart digital solutions has been well received by guests."

The breakfast at HTL was also self-serve and cost 150 Norwegian Kroner ($17US). Sandwiches, pastries, fruit and coffee made for a simple but satisfying, quality meal.

Room rates at HTL in Oslo usually range from 600 to 800 Norwegian kroner ($70 to $92), which is very reasonable for a quality hotel in central Oslo.

Citybox in Oslo was also in a great, central location and had very similar rates. The concept of both HTL and Citybox is about simplifying the hotel service to what people need and value most. The hotels keep their staff and other costs low while still offering the style and comfort most travelers want – no phones or mini-bars are in the rooms, though the beds were truly comfortable.

This practical model is summed up well by a line on Citybox's website: 'Oslo is full of bars. Why do you need one in your hotel room?'

Another new category of budget-conscious hotel is represented by easyHotel in Amsterdam and ONE hotel in Mexico. I enjoyed staying at both of these chain hotels, which are more basic than HTL and Citybox but are still giving traditional hotels increased competition.

Smart travelers are also benefiting from hot competition in the airline industry, which is driving innovation and creating much greater value.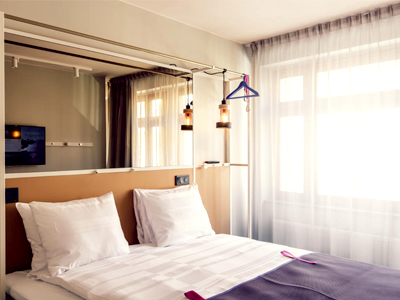 Norwegian Airlines continues to add new flights between the U.S. and Europe, including a new route from Oakland (OAK) to London Gatwick beginning May 12, 2016. Fares for the new service are available from as low as $299 one way, including taxes.

"The U.S. is one of our key markets and we see great demand from American customers for more affordable fares to Europe, especially in California," said Bjørn Kjos, Norwegian's CEO.

Norwegian is part of the smart travel revolution because it manages to offer low fares with excellent customer service while offering one of the world's most modern and eco-friendly aircraft fleets. The airline uses the state-of-the-art Boeing 787-8 Dreamliner for all flights between the United States and Europe.

Airberlin is another relatively new player offering discount flights between the U.S. and Europe. The German airline continues to add new destinations, including flights to and from San Francisco that will start in May.

Smart hotels and smart airlines share a high tech, low cost model that maximizes value and drives competition. The smart travel trend has made it much easier to travel on a modest budget than it was just five or ten years ago. More options for lower cost accommodations and flights makes it easier for Americans to enjoy the culture, food, and beauty of Europe, which offers surprising value for travelers from North America. Europeans are enjoying the same benefits in trans-Atlantic travel – their wanderlust and high standards are the main driver of this fortunate travel trend. The best part is that you don't need to be an expert traveler to travel smartly, only a desire to support a revolution that is creating a new and better travel reality for everyone.