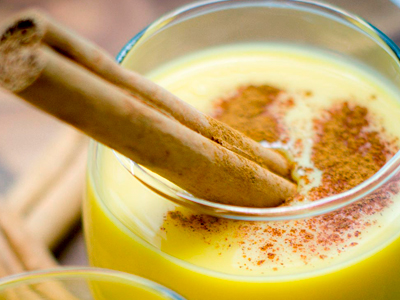 Nochebuena is the celebration of Christmas Eve in Latino culture, where people everywhere from Mexico to Chile, to the Philippines celebrate with a large traditional feast. But there isn't one uniform Nochebuena experience -- different cultures enjoy various traditional meals, though there are several foods and drinks that are common to Nochebuena celebrations around the world. Here in California and throughout the U.S. Latinos often celebrate Nochebuena according to the traditions of their ancestral country.
In Mexico, the traditional dinner includes homemade tamales, or bacalao (cod), and romeritos en revoltijo (a dish made with Mexican greens). When you dine with families from South America, you might enjoy an asado — a variety of meats cooked on the grill. In Colombia, a traditional chicken soup served with heavy cream and capers — called ajiaco — will be served.

In other Latin American countries, especially those in the Caribbean, the main dish is roast pork with rice and beans, pasteles (tamales) and different salads.

For dessert, a variety of sweet breads are consumed by all Latinos. Buñuelos (small doughnuts) are a common treat consisting of fried dough often flavored with anise and finished off with a sugar topping or honey. In Nicaragua, Cuba and the Dominican Republic, buñuelos are made with a dough containing cassava. In Mexico, the dessert is usually made with flour tortillas and a syrup made of piloncillo, an unrefined whole cane sugar.

Another popular dessert is Panettone, a rich, Italian bread with fruit. Although the cake is originally from Milan, Italian immigrants brought it over to the Americas and it has become a holiday staple in South America and the Caribbean.

To drink, a hot cup of champurrado — a chocolate-based atole – is loved by many cultures. Atole is a thick drink made with hominy flour or masa, cinnamon and piloncillo and is popular throughout Mexico and Central America.

To warm your belly with an alcoholic drink, there are egg-based drinks that are common throughout Latin America, such as poncho crema, rompope — enjoyed throughout Mexico, Costa Rica, El Salvador and Venezuela. In Chile, the rompope-type drink is called cola de mono. For Caribbean Latin Americans, an alcoholic beverage made with coconut milk, condensed milk and white rum is traditional for the holidays.